Writing about the virtues of the Daiquiri didn't seem appropriate yesterday, so I'm resuming cocktail week a day late (on the plus side, this means cocktail week will run for an extra day!). As a sometime-resident of both New York and DC, I know something about how it feels when the city you love is attacked, and my heart goes out to the city of Boston.
__________
As much as I'm reveling in the delights of Spring, I'm already looking ahead to Summer. The only thing I enjoy more than experiencing something delightful is planning to experience something delightful. I am fairly successful, I think, at living in the moment. Being flooded with wonder at the joy of being. But, boy, ask me to plan an itinerary and I'm on cloud nine. Planning combines my surefooted belief in the virtues of efficiency with the delightful blank slate that is the future. Sitting here in April, it is entirely possible that I could be floating on a dolphin-surrounded boat come July. Or staying in an Ice Hotel in Iceland. Or riding a sleeper train through the Rockies. And planning any one of those trips would be delicious.
July will mark the fifth anniversary of my and Dan's first date. So we're planning a trip. In true Lucy and Dan fashion, food is a top priority. Our first vacation together, days before I left for Ghana, we canoed down the Connecticut river. We camped out at night, drinking brandy out of an old seltzer bottle and eating canned tuna. For out next trip, we took the train up to Portland, Maine, and gorged ourselves on lobsters and Maine-brewed beer. This summer, we're planning to fly down to Key West. There's nothing I like to look at more than the ocean and nothing Dan likes to drink more than rum, so we've got our sights set on staying in a hotel with an ocean view balcony, drinking daiquiris as the sun sets.
In the meantime, while I'm settling the details, join us in a cocktail?
____________
Tuesday: The Daiquiri*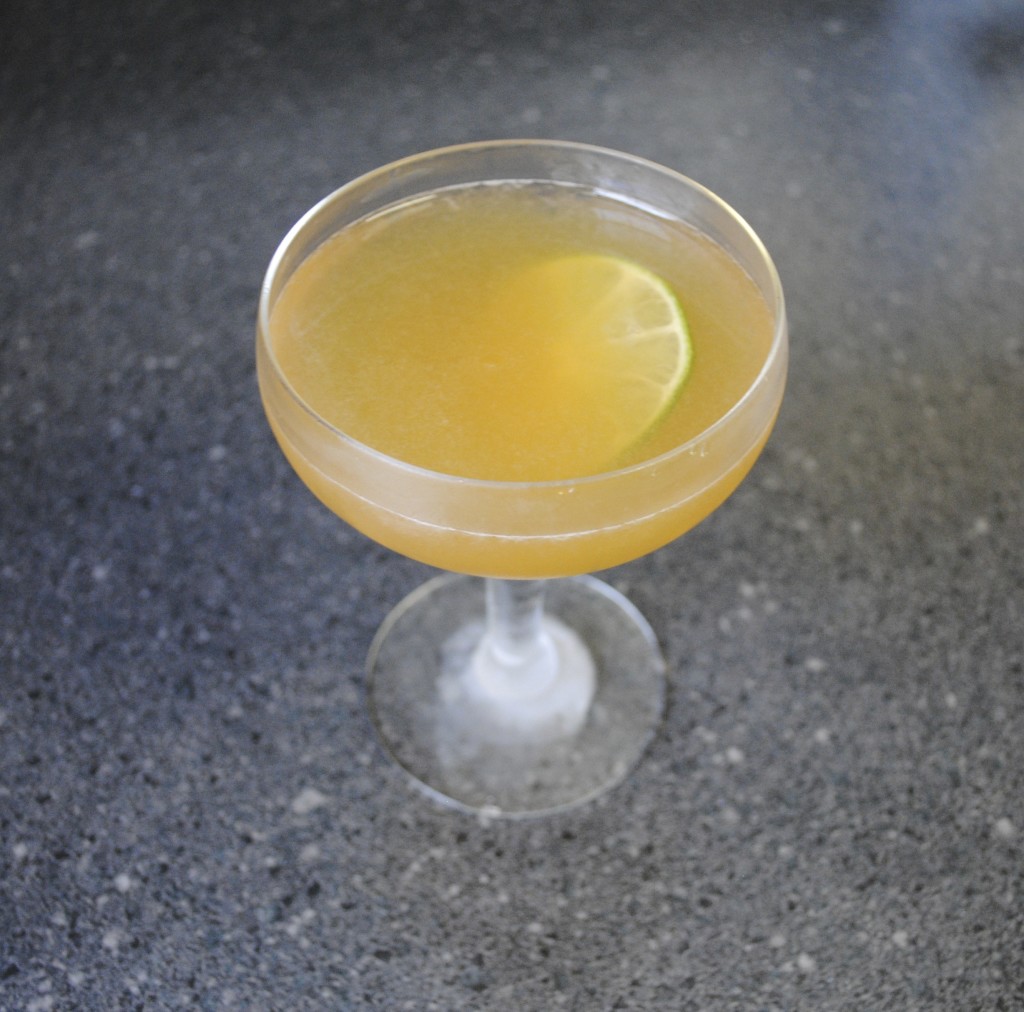 Ingredients (Makes 1)
Simple syrup
Light rum (but if you only have dark, I won't tell)
1 lime
1. Place a cocktail glass in your freezer at least 15 minutes before you want your cocktail.
2. Make the simple syrup: heat 1 part sugar with 1 part water (you only need ½ an ounce of the syrup for this recipe, but it's nice to have extra on hand, so a cup of each wouldn't be unreasonable). Bring the sugar and water to a boil, then reduce the heat and stir until the sugar is dissolved. Remove from the heat and let cool.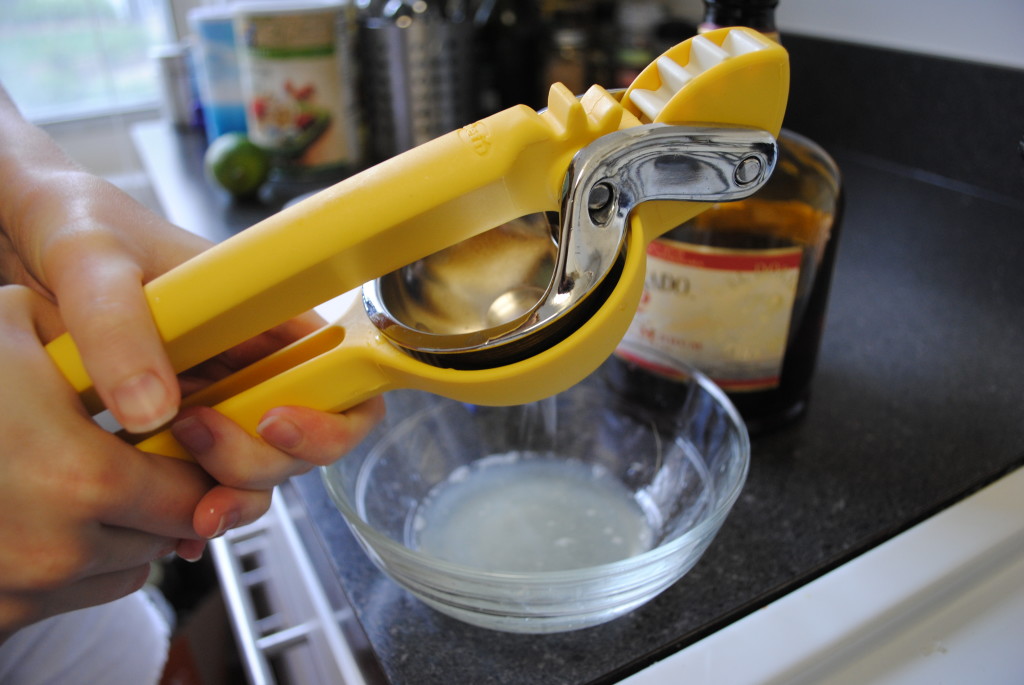 3. Cut the lime in half to juice, width wise. Before juicing, cut a round of the lime off for garnish. Juice the lime – you should have about 1 ounce of lime juice.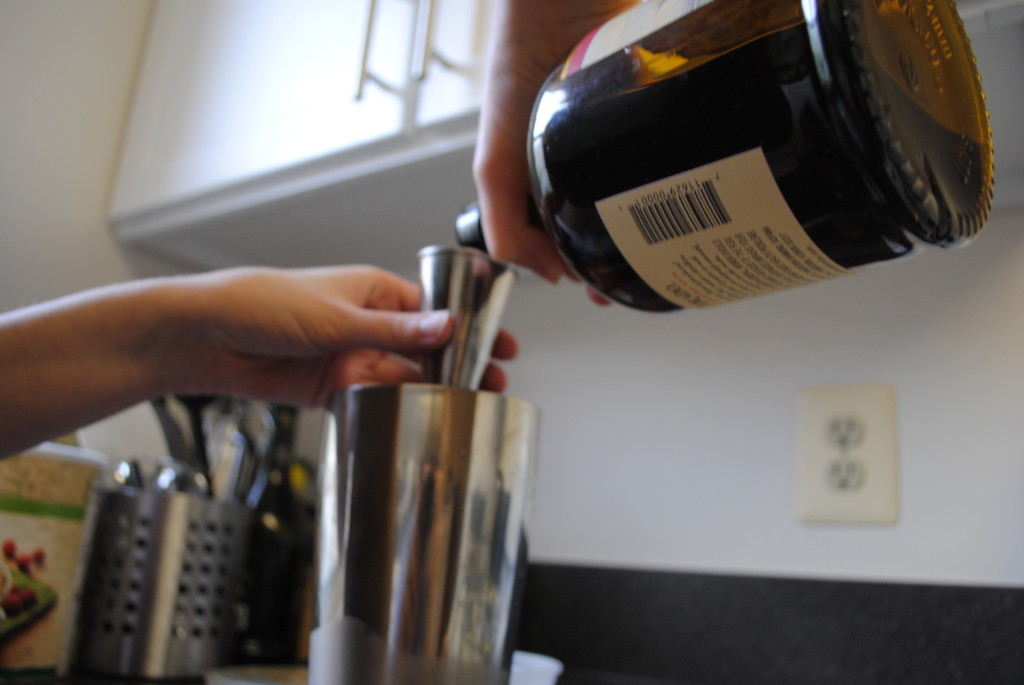 4. Combine ½ an ounce of the cooled simple syrup with 1 ounce of lime juice and 2 ounces of rum with ice in a cocktail shaker. Shake vigorously, pour into the chilled cocktail glass, and garnish with the lime slice.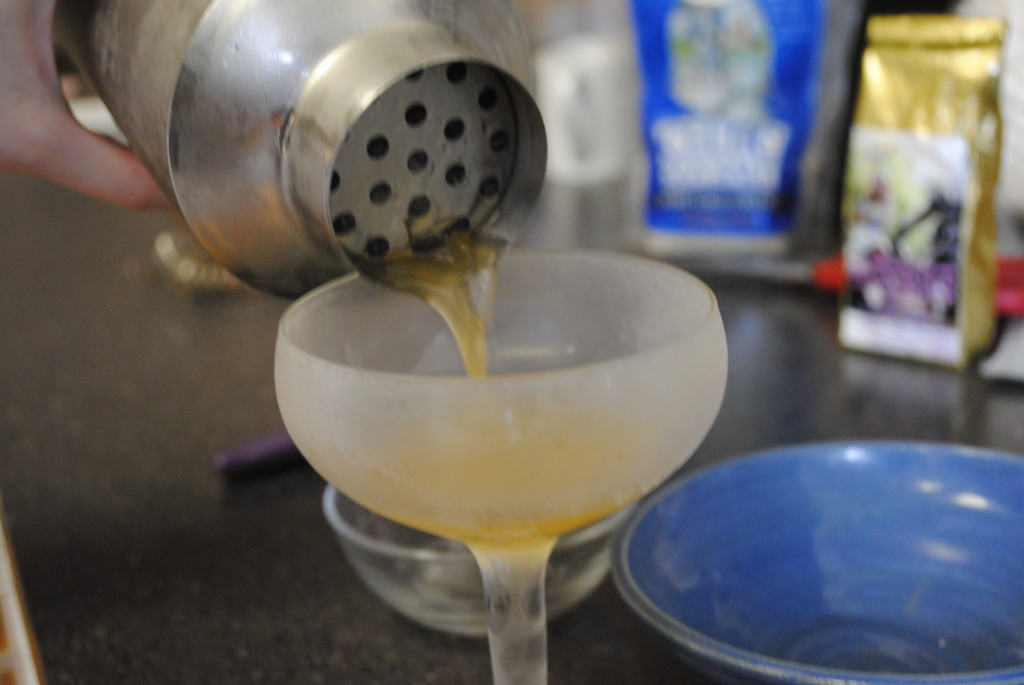 *Adapted from the divine Ultimate Bar Book