When it comes to fall, I'm downright contrary. The problem, I think, is that I idealize autumn in a way I don't idealize any of the other seasons. You pretty much know what you're in for with spring and summer, and winter means Christmas. There is never any doubt that Christmas is going to be wonderful. But with fall, I get too wrapped up in the expectations to remember what the season is really like: Ella Fitzgerald's "Autumn in New York"! Pumpkin carving! Scarves! Elections! I like all of these things! But then I remember what fall means in practice: Sleety rain! Seemingly never-ending midterms! Requisite sock-wearing! Elections! Who wants that?
One of the things I really do like about fall is soup. Ever since I read Saskia Cornes' article in Edible Brooklyn about soup as community, I've been on a bit of a soup kick. I haven't tried her idea of a Sunday-soup-day, but one of the things that I do love about soup is its communal nature.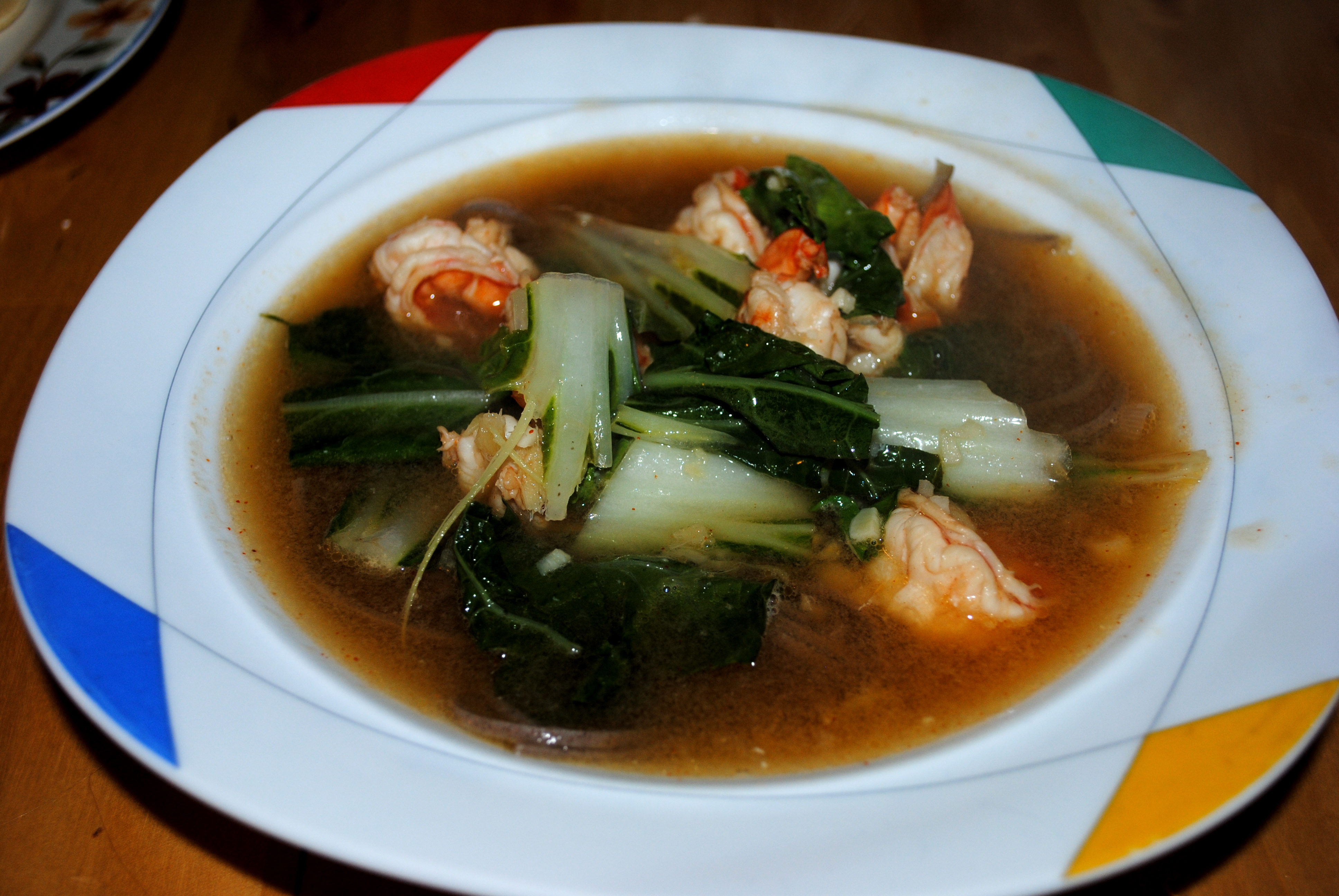 Growing up, one of my favorite stories was Stone Soup. I fell hard for this story for the same reason I fell hard for the Justice League, Friendship Valley, and the Nancy Drew and Hardy Boys Super Mysteries. I'm a huge sap when it comes to stories that remind us that people (or badgers, raccoons and frogs, in the case of Friendship Valley) working together can be so much more than their composite parts. Which is exactly what soup is: a blend of ingredients that creates something so much better than any individual ingredient.
Soup also brings people together in a way that other dishes don't. If you've got one piece of fish, you're not going to invite friends to help themselves. There's no way I'm giving up my swordfish, no matter how much I like you. But soup is easy. Soup is generous. There's always enough soup to go around.
This recipe is inspired by Nigella Lawson's Vietnamese Pork Noodle Soup, from her Kitchen cookbook. I've substituted the pork for shrimp, but both recipes are delicious.
Ingredients – Serves 2 to 4
1 lb peeled, deveined shrimp, washed with tales removed
2 tablespoons lime juice
2 tablespoons fish sauce
2 tablespoons soy sauce
1/2 teaspoon paprika
1/2 a package (about 4.5 ounces) soba buckwheat noodles – 84 carbs
1-2 tablespoons vegetable oil
3 chopped scallions
2-4 cloves of garlic, minced
1 tablespoon minced ginger
1 tablespoon red pepper flakes (according to personal tastes)
1 quart chicken stock
1 bak choi, first several inches of the tough white bottom discarded, torn into pieces – 18.5 carbs
1. Bring a pot of water to boil on the stove. Add the noodles, and cook according to package instructions (about 8 minutes). Drain them, and rinse under cold water.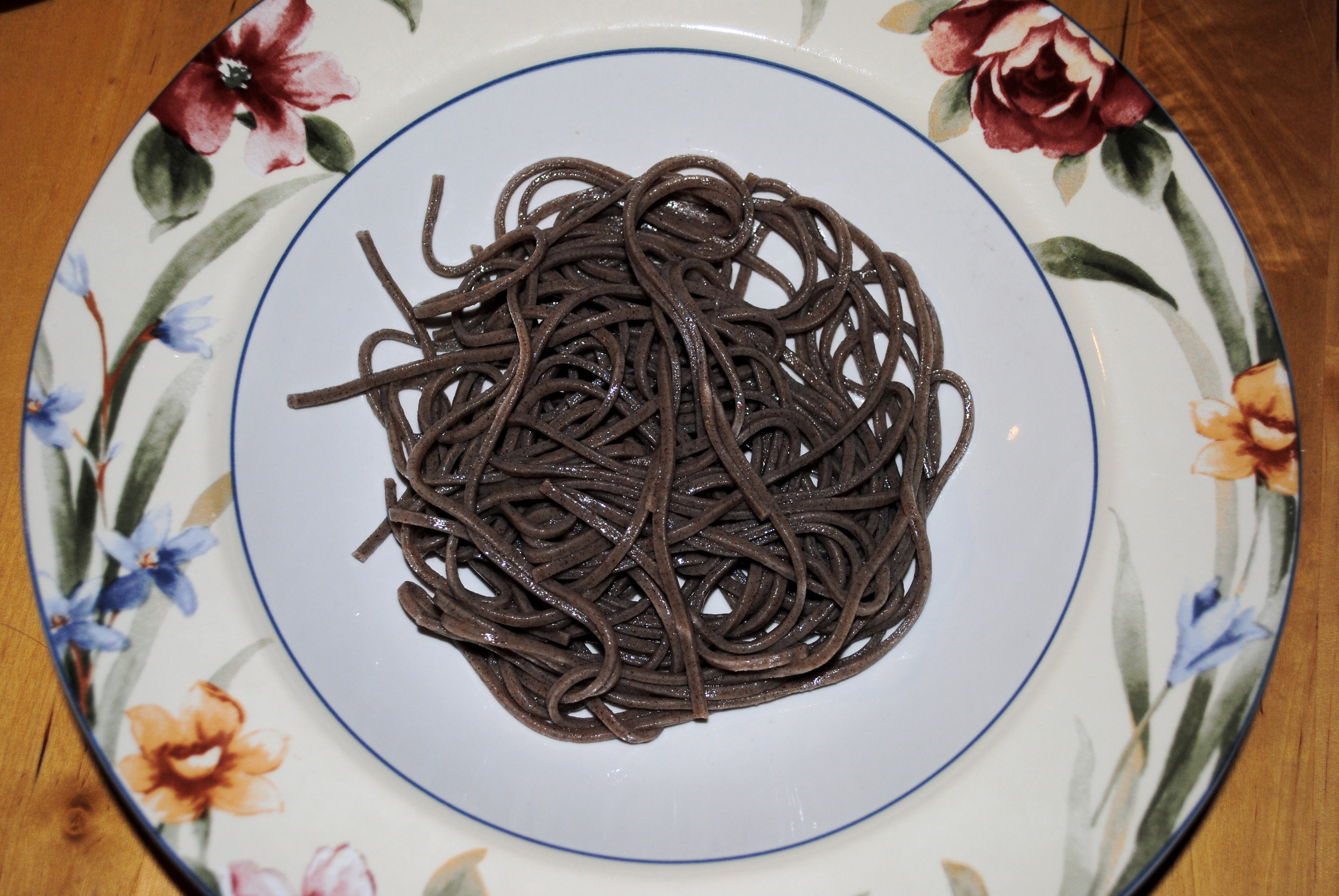 2. Meanwhile, place the clean shrimp in a medium sized bowl. Pour the lime juice, soy sauce, and fish sauce over the shrimp. Add the paprika, and stir to ensure that all shrimp are marinating in the mixture. Do not let this sit together for more than ten minutes.
3. Bring chicken broth to a simmer in a small pot on a back burner.
4. Heat the vegetable oil in a large skillet or wok over medium heat. Add the ginger, garlic, scallions, and red pepper flakes and heat until fragrant, about 30 seconds.
5. Add shrimp and its liquid to the pan. Cook, stirring, until the shrimp is just beginning to turn pink, about 2 minutes.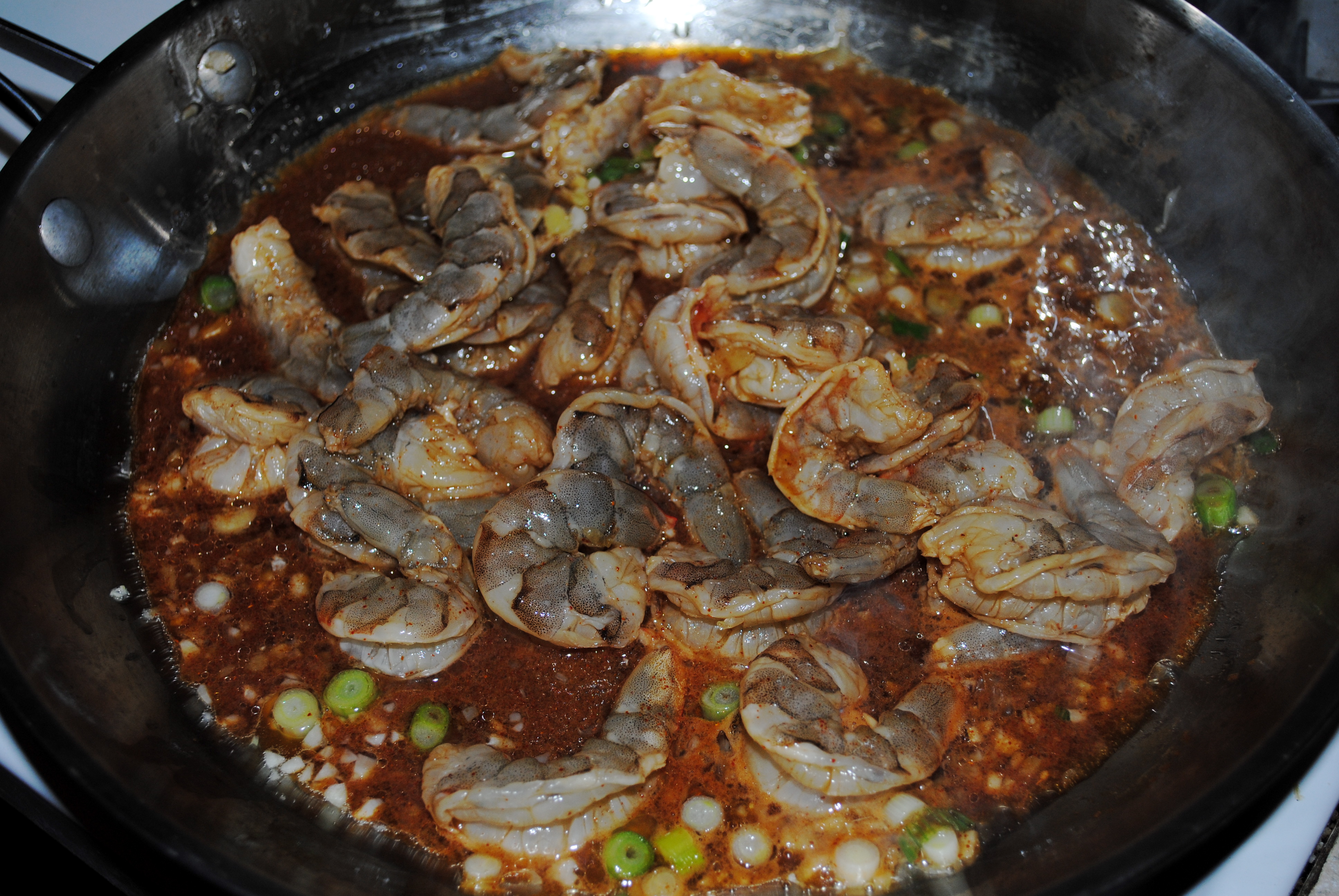 6. Add the simmering chicken stock to the pan, and bring to a boil again. Put in the torn-up bok choi and let simmer until wilted.
7. In the meantime, place about an ounce of pasta in each bowl (a quarter of the total). Spoon soup over the noodles, and serve.
Total Carbs: 102.5
 Carbs Per Serving: 25.6 to 51.25, depending on how hungry you are