"Claudia knew that she could never pull off the old-fashioned kind of running away. That is, running away in the heat of anger with a knapsack on her pack. She didn't like discomfort; even picnics were untidy and inconvenient: all those insects and the sun melting the icing on the cupcakes. Therefore, she decided that her leaving home would not be just running from somewhere but would be running to somewhere." 
–       E. L. Konigsburg, From the Mixed-Up Files of Mrs. Basil E. Frankweiler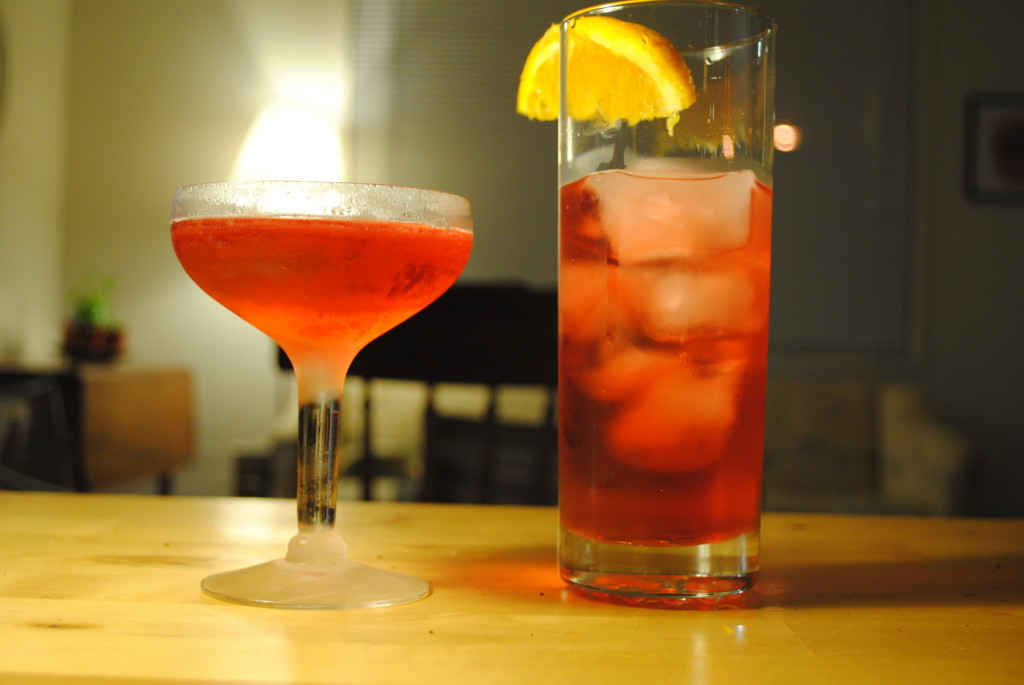 Dan and I recently moved into a new apartment. The kitchen is everything we could want right now – no walk-in fridge or center island, but a gas stove and more cabinet space than we know what to do with. We've got so much cabinet space, we could put cabinets in our cabinets and still have room to stock all our pantry items.
Moving out of a studio, the sheer amount of room in this one bedroom apartment was astonishing. Dan could get up at 8 on Saturday mornings to write about mass atrocity responses and watch Saturday morning cartoons while I slept in blessed silence. I could stay up late making brownies while he finished his thesis in another room. We could watch TV in our living room, me splayed across our couch and Dan balancing on his exercise ball.
Unfortunately, as we've assembled one Target bookcase, then another, and another, we've come to realize this apartment may not be quite so spacious as we at first thought. We've got a serious book problem. We've filled three bookcases so far, and still have four boxes of books waiting to be unpacked. If that were all, I think we could manage – our house might resemble a very causal lending library, but some might find that charming. The problem is that we can't stop. Bookstores are our catnip – any time we travel, finding the best local bookstore tops our to-do list (any good ones in Key West?).
While Dan has an ear for a finely tuned sentence, it's the possession of knowledge that drives his bookstore shopping sprees. The pleasure I find in books isn't half that admirable – facts always take the backseat to story in my book (the reason I prefer Josephine Tey to Agatha Christie). Finding a new series is like doing a surface dive – just as effective at blocking out the screams of the kids next to you at the beach as two feet of water would be.
One of the first books I remember falling headlong into was E. L. Konigsburg's From the Mixed-Up Files of Mrs. Basil E. Frankweiler. It's tempting to call reading a novel, or baking a pie, or shaking up a cocktail, a form of escapism, but that doesn't quite capture the essence of the pursuit. Like Claudia running to hide out in the Met, diving into a book or a recipe isn't running away from anything at all.
Mrs. Konigsburg died at the age of 83 late last week. I don't know her favorite cocktail – I don't even know if she drank – but I like to imagine the two of us sharing a Negroni. A little bittersweet, it's the perfect parting glass.
_______________
Tuesday (again): The Negroni, 2 Ways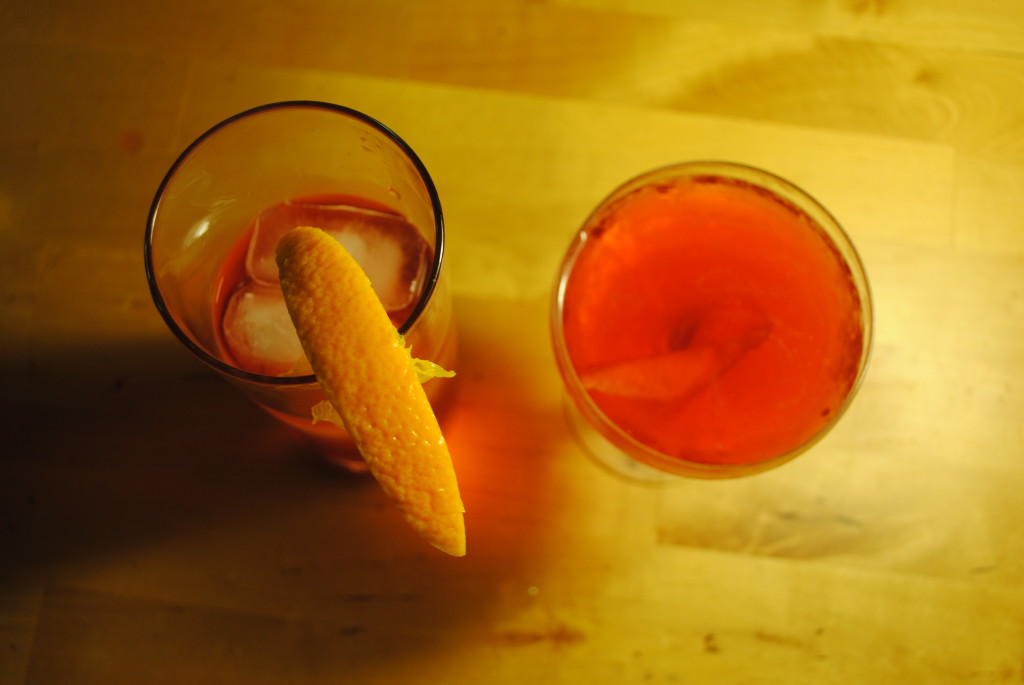 Classic Negroni – Ingredients
1 ou Campari
1 ou Gin
1 ou Sweet Vermouth
3 ou Club Soda
1 Wedge Orange
1. Pour the Campari, gin and sweet vermouth into an ice filled cocktail shaker. Shake vigorously.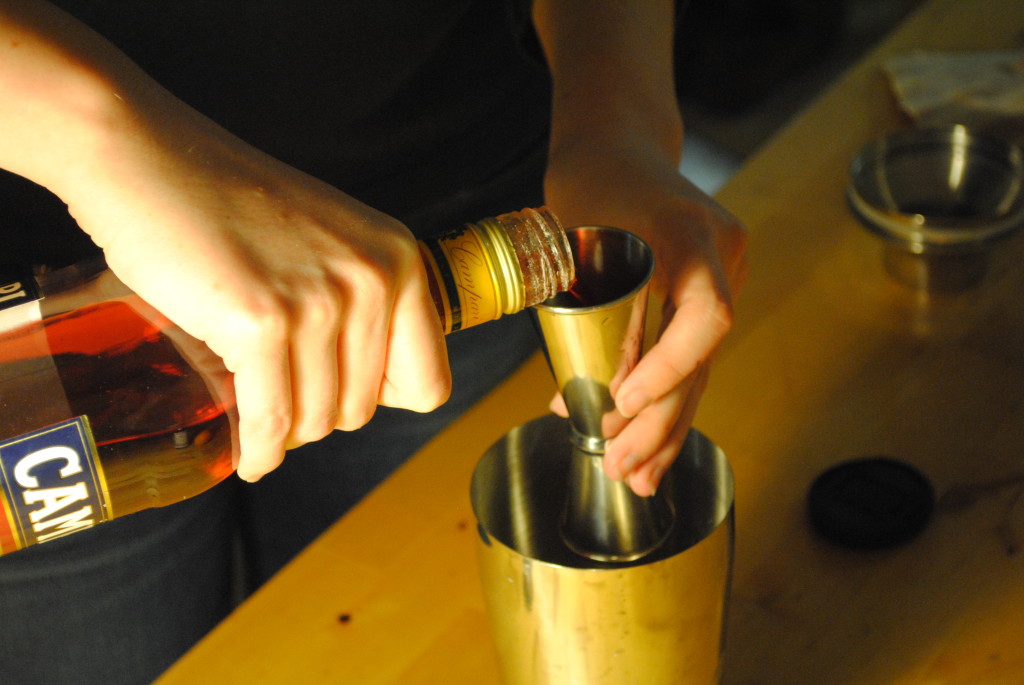 2. Strain into an ice-filled highball glass, top with the club soda and garnish with the orange wedge.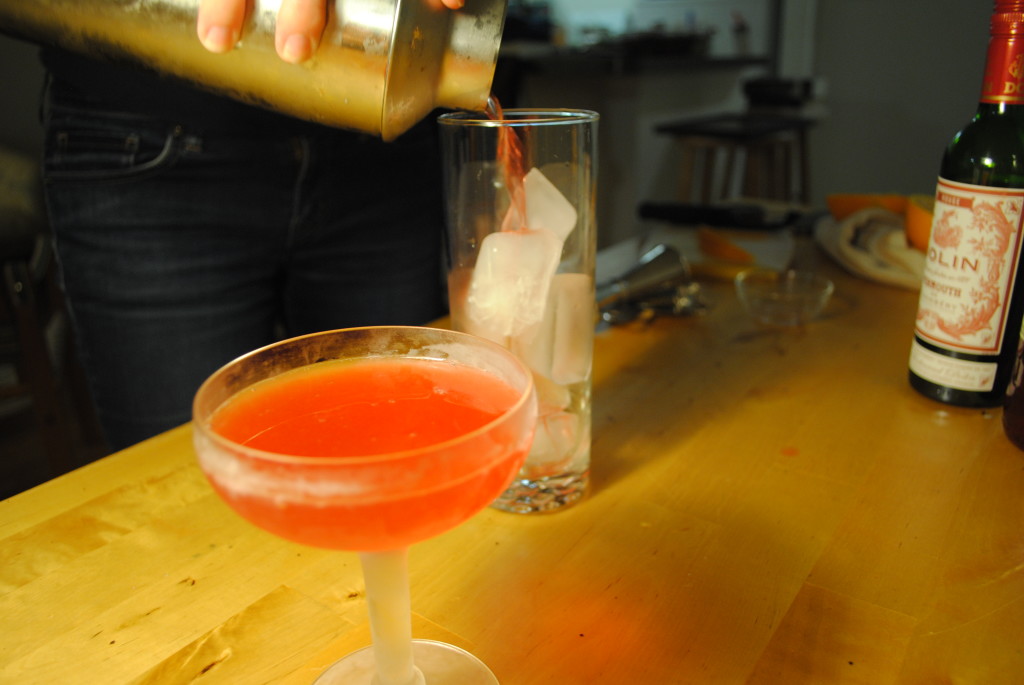 Negroni Cocktail
1 ou Campari
1 ou Gin
1 ou Sweet Vermouth
Orange peel
1. Place a cocktail glass in your freezer at least 15 minutes prior to cocktail hour.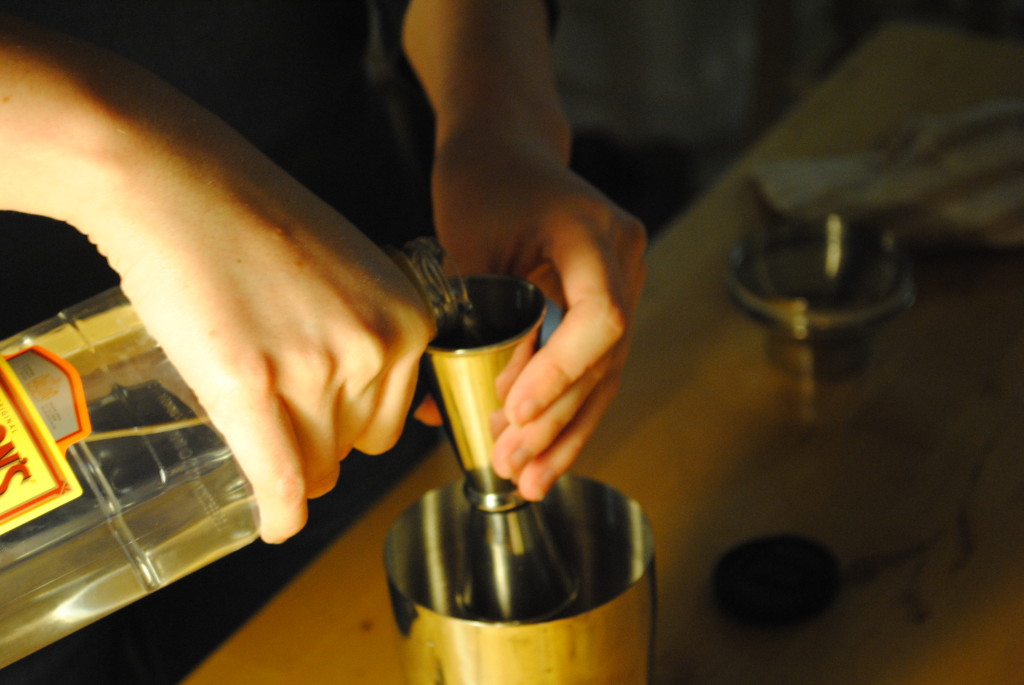 2. Pour the Campari, gin and sweet vermouth into an ice filled cocktail shaker. Shake vigorously.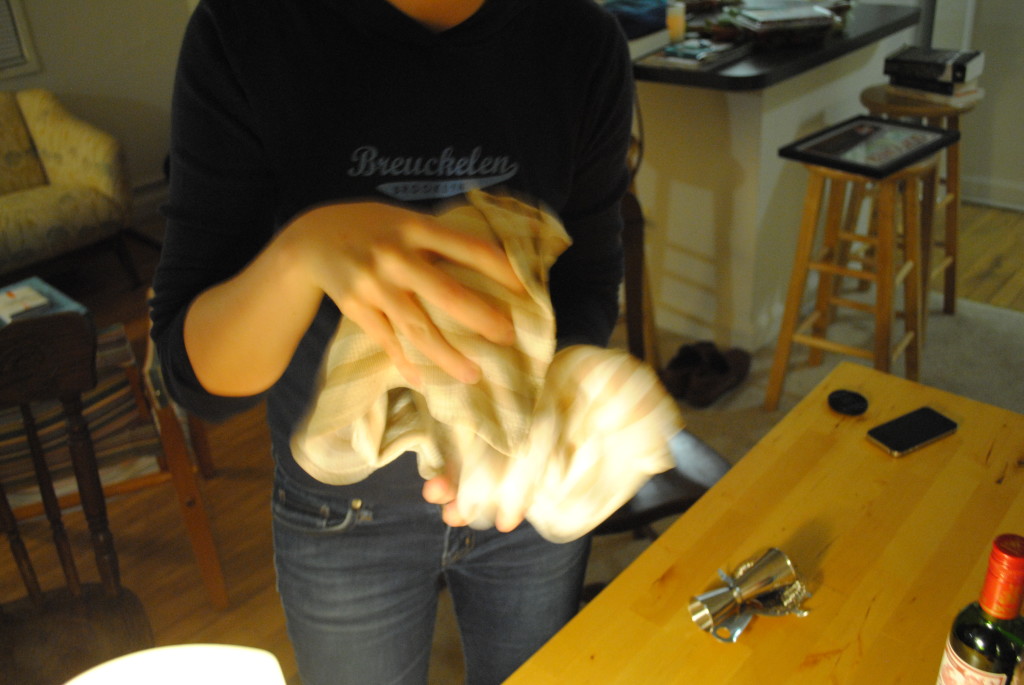 3. Strain into the chilled cocktail glass and garnish with the orange peel.