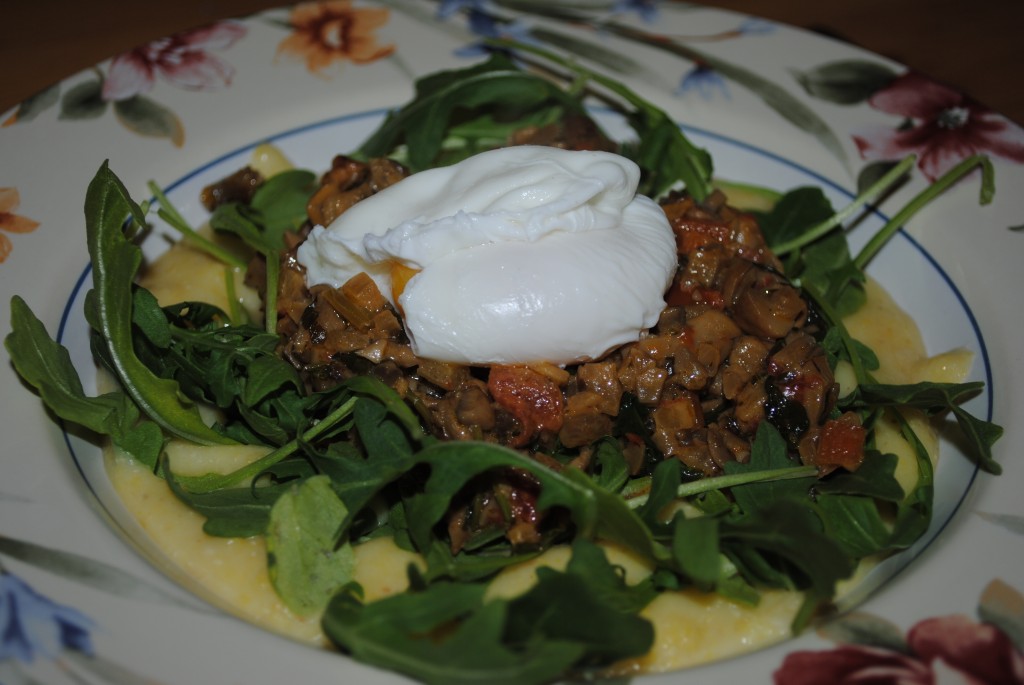 Well. It's been some time, hasn't it? I've spent the past several weeks reading, thinking, and writing about conflict termination in West Africa. I'm doing a senior thesis in African Studies, and I've spent the past month writing about conflict termination and sustainable peace. We had a full rough draft due a week ago. In the lead-up to the draft, I went into self-imposed solitary confinement.  Mostly, this involved creating a zone of peace and tranquility around my desk, complete with a scented candle and two bowls full of reward candy to motivate me. It's all about the ambiance. These tactics were successful to varying degrees (for a while there, I had very sticky teeth and very little written), but in the end I wound up with an eighty-page draft and two empty bowls of candy.
I finished the draft a week ago, but I couldn't face the thought of writing a new blog post for another week after that. Both in my work as a student and in my actual job, I spend most of the day writing. Most days, I tend to write over a thousand words. Generally, I enjoy this. Certainly I would much rather spend my day writing than trying to wrap my head around calculus or physics. I've tried that already, without much success. Let's play to our strengths, shall we?
Even still, after a week of intensive writing it is an immense relief to take some time off. I had several other school assignments due around the same time as the thesis draft. This meant that I mostly abandoned cooking for those few weeks, reverting primarily to take-out and many, many eggs. The weekend after I turned my draft in, I made a lemon cake. I'm not much of a baker, but it was such an enormous relief to be able to concentrate on something so completely different than I had been thinking about.
Zesting lemons, sifting flour, creaming butter and sugar. These skills all use a different part of the brain from the one I rely on for those mountains of words. When I'm cooking, my ever-whirring mind, the one that keeps me up at night considering how best to escape my bedroom in case of fire, flood, or ruffian, quiets down for at least a little while. I find this silence useful, both rewarding and refueling. Since finishing that draft, I've been in the kitchen nearly every night. Most everything I've made has been fairly good, but this dish in particular won Dan's hearty approval. When he'd finished, he licked his bowl clean and then began eyeing mine.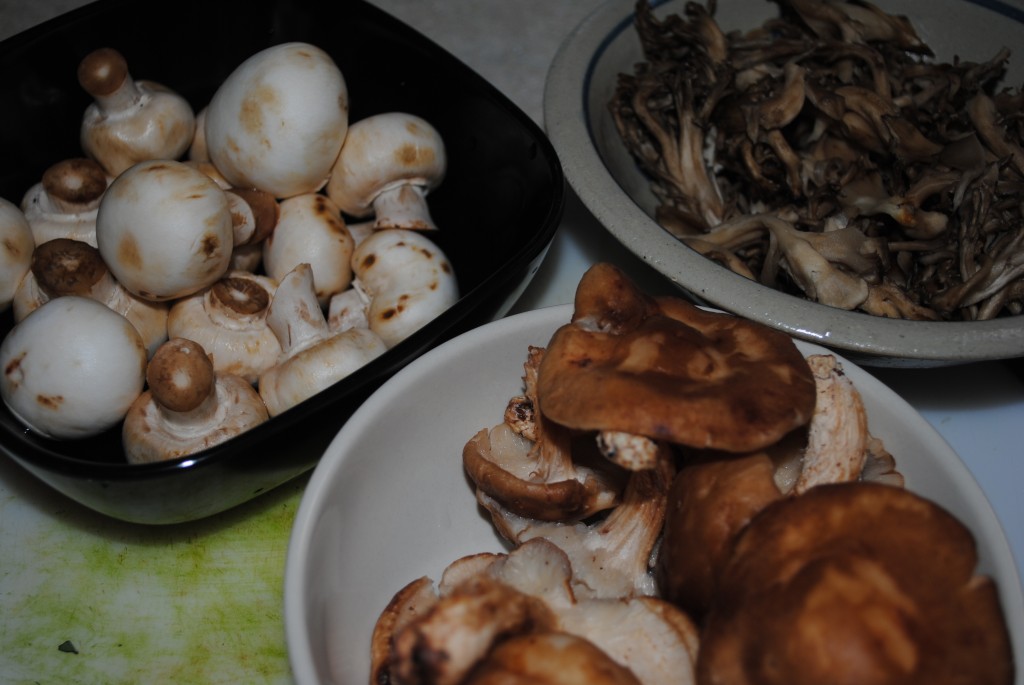 Mushroom Ragu with Polenta & Arugula
Ragu adapted from Alice Waters' The Art of Simple Food; Dish inspired by al di là
Ingredients (Serves four):
1 large onion, diced
1 large carrot, peeled and diced
2 celery stalks, diced
1 tbs. olive oil
6 sprigs parsley, chopped
4 sprigs fresh oregano, leaves removed from stems and chopped
1 bay leaf
1/3 cu. diced tomato
1 pound mushrooms, cleaned and sliced (I used a mixture of white button, maitake, and shitake)
4.5 tablespoons butter (divided use)
1/3 cu. heavy cream
3/4 cu. vegetable stock
1.5 cu. arugula, cleaned and dried (divided use)
1 cu. polenta
4 cu. water
1/3 cu. grated parmesan
4 eggs
1 tbs. Vinegar
1. Heat olive oil over medium heat in a large skillet. Add onion, carrot, celery and some salt. Cook until tender, but do not let the vegetables start to brown. This should take about eight minutes.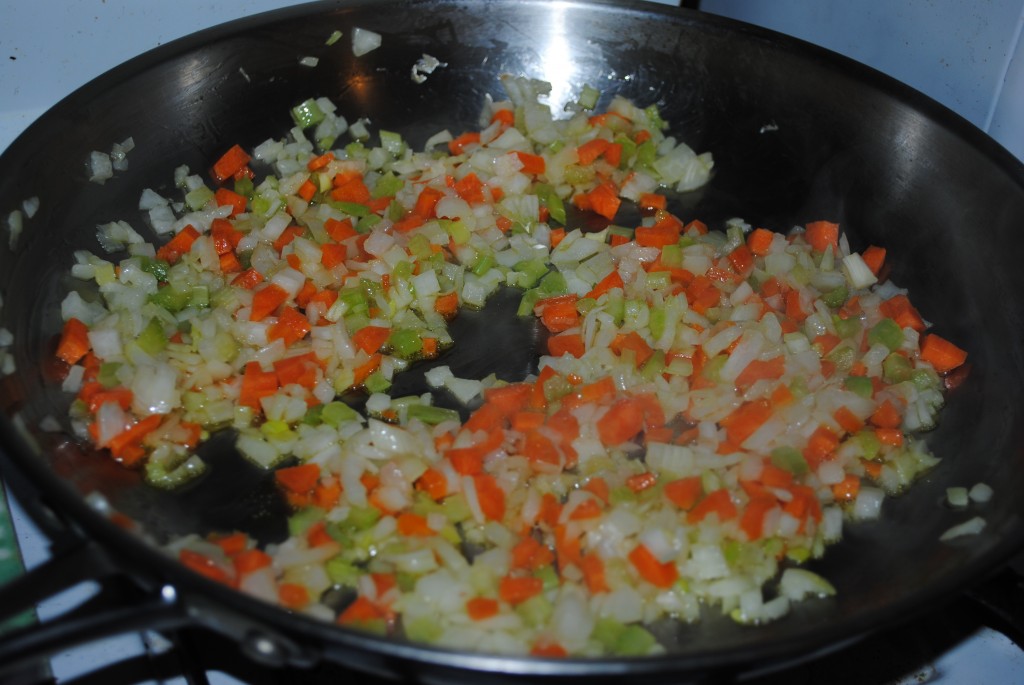 2. Add the fresh herbs and bay leaf. Stir to combine, and allow to cook for another minute. Then add the tomatoes, and cook for five minutes more. Take the mixture off the heat and set aside.
3. Start your polenta. Boil four cups of water in a heavy pan. When the water begins to boil, whisk in four cups of polenta and a tablespoon of salt. Allow the mixture to remain at a bare simmer, and stir occasionally over the next hour.
4. Set three pans (if you're using three different kinds of mushrooms) over medium heat with some butter and olive oil. I used about half a tablespoon of butter and a splash of olive oil per pan. Once the butter is melted, sauté each kind of mushroom in its own pan until the mushrooms are starting to brown. Remove from the heat and chop each batch of mushrooms finely, until the mushrooms are the same size as the diced carrots and celery. Add the mushrooms to the carrot/celery/tomato mixture, and stir to combine.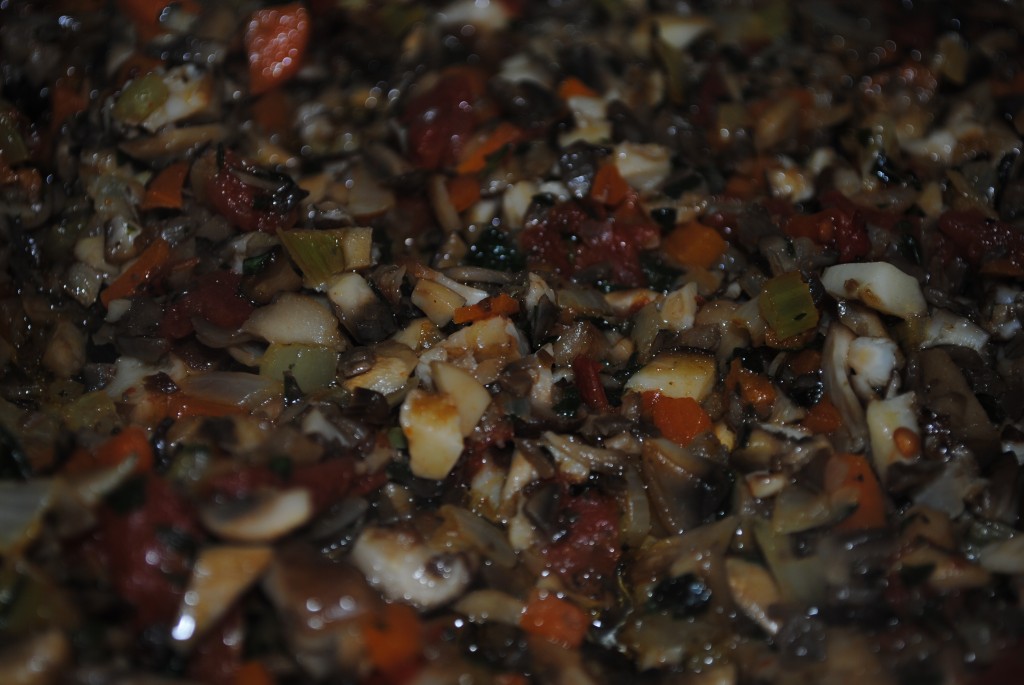 5.Turn the heat back on under the vegetable mixture. Add in the vegetable stock and the cream, as well as half a packed cup of the arugula. Bring the mixture to a simmer and allow to heat for fifteen minutes. Then, turn the heat to low and keep warm until the polenta and egg are done.
6. After your polenta has been simmering for an hour, remove it from the heat and stir in the parmesan and butter.
7. Poach your eggs. Bring a saucepan full of water, with a tablespoon of vinegar in it, to a simmer. Crack each egg into its own separate ramekin. When the water begins to simmer, take your spoon and stir the water in circles until it begins to swirl. Drop an egg into the swirling water. The swirl will cause the egg to turn into itself and prevent it from spreading out into the water. Allow it to cook until the white is set, then remove it with a slotted spoon. Repeat the process with the next three eggs.
8. Put it all together! Ladle in two spoonfuls of polenta to each bowl. Top with a packed quarter cup of arugula and two spoonfuls of the mushroom ragu. Place one poached egg on top of each bowl. Now all you've got to do is protect your serving from Dan.
Total Carbs: 150
Carbs per serving: 37.5